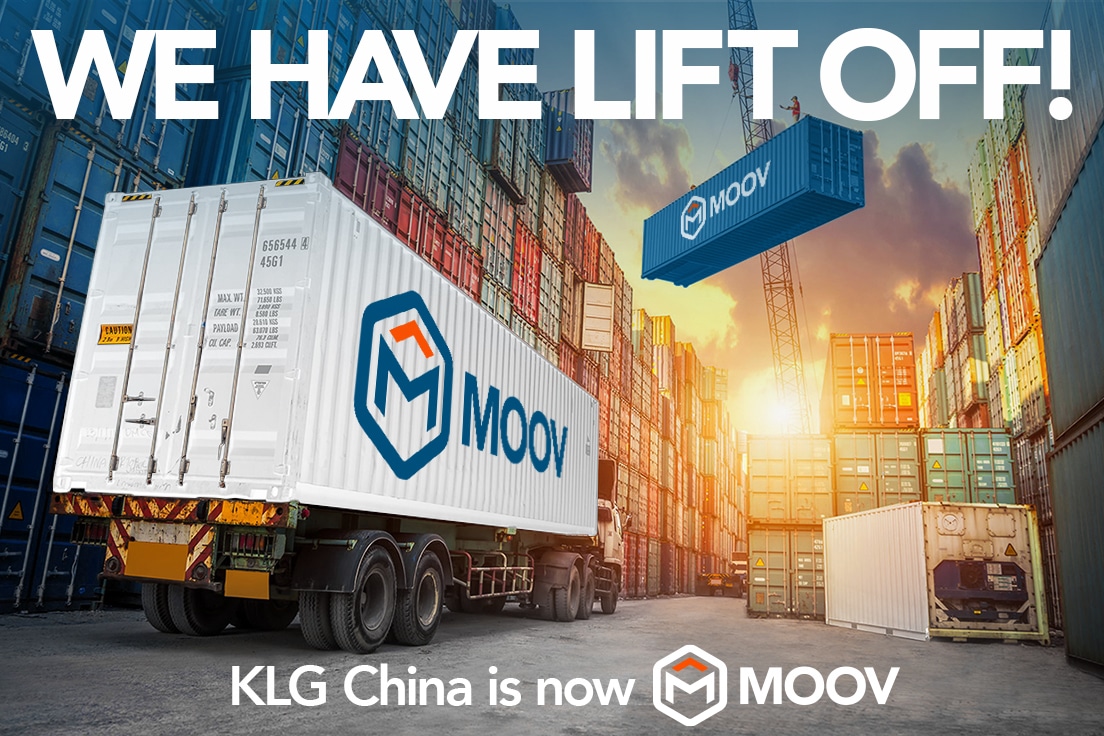 KLG China has become MOOV Logistics. It's a smarter, faster solutions-based answer to moving goods globally, and even though it's a fresh, striking new brand, you'll recognise all the parts. It's not a new company, but rather a digitally-transformed version of the one you know and trust. We haven't lost or moved away from our previous partners, but strengthen our bonds.
KLG China will now proceed under a new name called MOOV, but it still has the 100-year-old heritage, and the same family still owns it. Our speciality is still helping you move your business to, from and inside of China, and we'll carry on delivering to all our clients throughout the globe. This tried-and-trusted offering is still supported by our variety of secondary services to make sure you get everything you need for your business, and it has the same young, dynamic workforce. MOOV will keep offering the industry-leading value and quality that set it apart from competitors.
Here's what has changed: this rebranded company is focused on providing more digital-savvy solutions as the logistics world moves online. And of course, the name is new, which stands for our ability to get things moving where others can't.
The bottom line? The name is different, but our service as global problem-fixers hasn't changed. Contact us now to start making all the right moves for your business.