November 10, 2023, the 6th edition of the China International Import Expo came to a successful conclusion. The expo esteemed as a key window and platform for "China's Opportunity," has attracted over 3,000 exhibitors and more than 400,000 professional visitors from all around the world. As a company dedicated to providing customized supply chain management solutions to global customers, MOOV Logistics has gained recognition from numerous customers and partners. This year, we were honored to be invited by the National Eastern Tech-Transfer Center and made our debut at the CIIE as a joint exhibitor, showcasing our self-developed digital supply chain technology services.
Highlights Review
During the CIIE, MOOV showcased its new technologies and innovative solutions to professional audiences worldwide and actively explored future cooperation opportunities.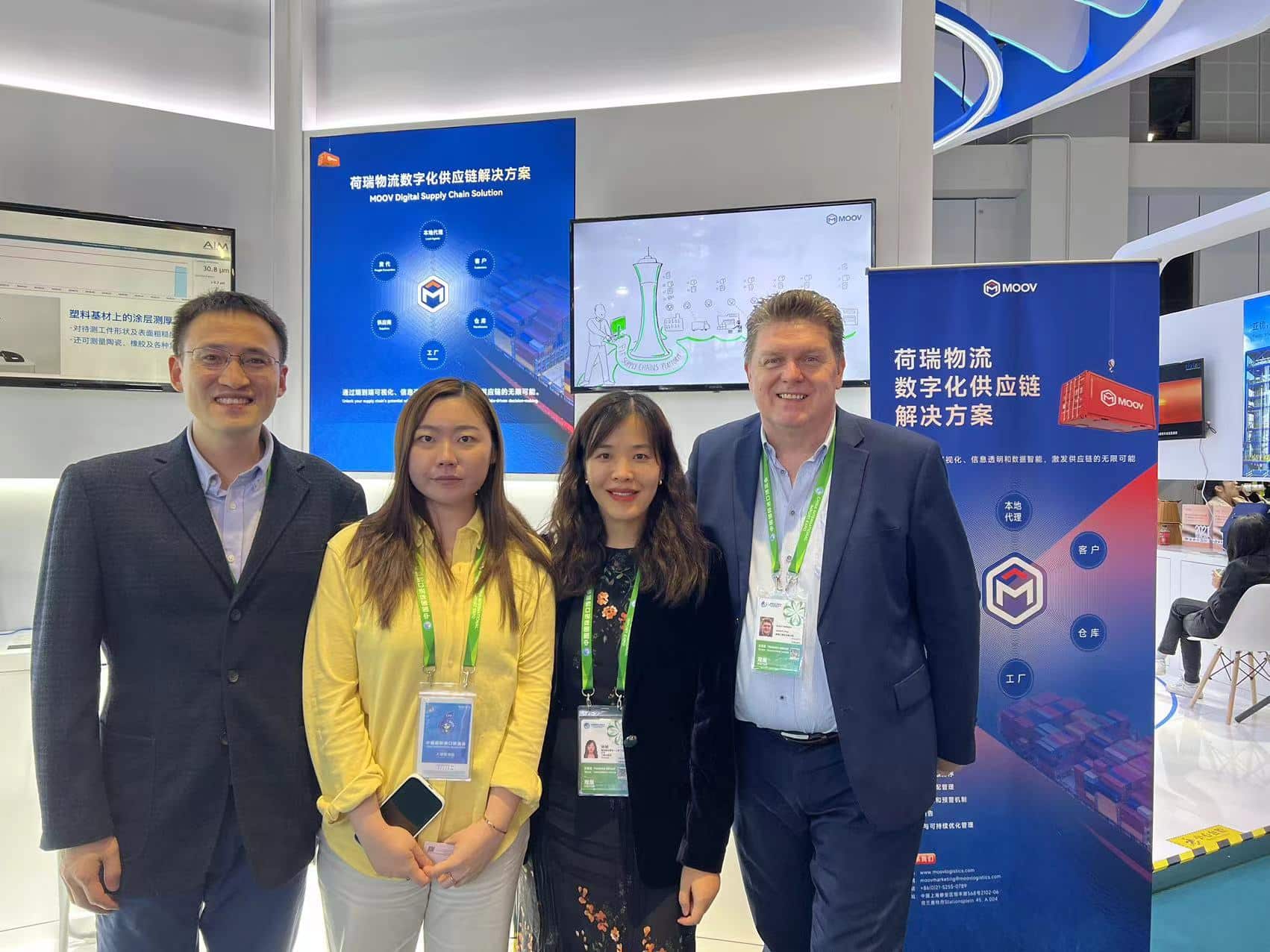 We are also very grateful for interviews by media like Shanghai TV and CCTV News, which gave us more opportunities to showcase our technology and ideas to the world.
(cr:network)
On November 10, Benny Zhang, Head of Technology and Innovation at MOOV, Benny shared his insights on "Smart Supply Chain: Empowering Growth and Sustainability", introducing MOOV's supply chain solution architecture and case studies. MOOV believes that in the era of digital supply chain, achieving simultaneous development of growth and sustainability is crucial to the development of enterprises.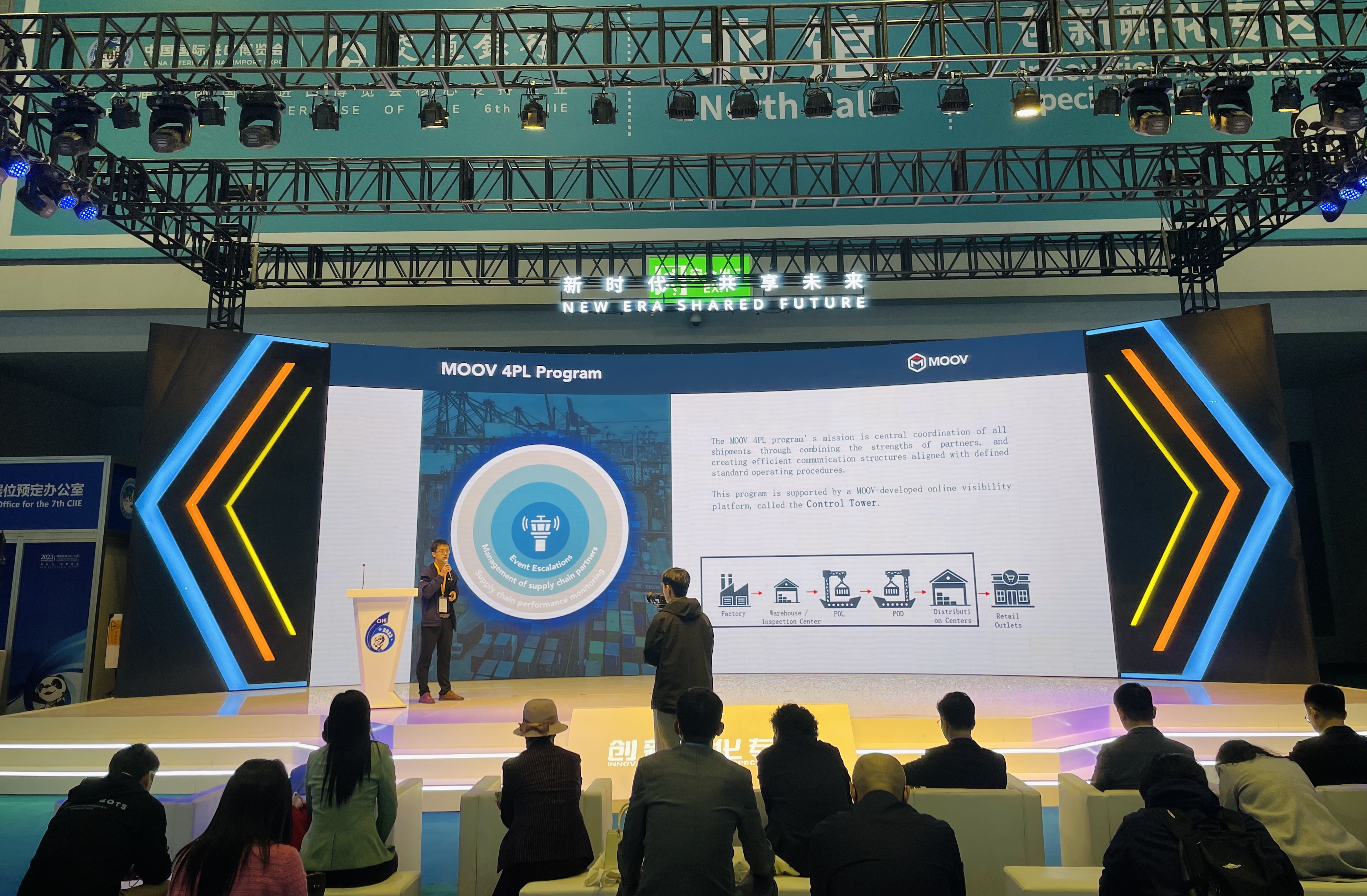 At the CIIE, we not only gained new cooperation opportunities but also learned valuable knowledge and experience from global exhibitors. We sincerely thank everyone who visited our booth and look forward to new communication opportunities, wishing to explore and create efficient and sustainable supply chain customized solutions together.